Today is the end of a very long week, and frankly I'm feeling frazzled!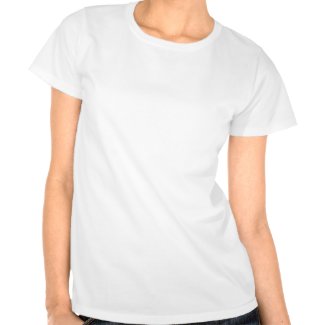 Keep Calm and focus on Being Stressed Out Shirts
by
shirtsforall
Find other Keep calm and carry on T-Shirts at
zazzle.com
The first few days this week were a frantic frenzy of cleaning and clearing and fuss was being made because we had an "important" visit at our store.
Spring Tour.
Our new manager wanted to "win" but I doubt we did. At least we didn't fail. At least if we did our manager didn't share it with us.
Thursday was the visit, and after that you would think we would feel fancy free, but that was not meant to be.
They day after our big visit our Lowest Prices of the Season sale started. Crazy good sales bring in lots of shoppers. Unfortunately it also brings a lot of confusion.
Many, many MANY times lately I've had to say, "No, the sale is 3 for the price of one, NOT 3 for a dollar."
Because when shoppers in the middle of a crazy good sale see the number 3 and the number 1 beside either other, they don't really stop to read what is say in between those numbers....they just make it up as they go along.
Meanwhile at home I have the two small children.
Much like growing old, having small children is not for the faint of heart.
So, its Sunday and I'm off tomorrow! Sweet mother of mercy I'M OFF TOMORROW.
Well, I'm off of work tomorrow. I still have to do the mommy thing.
What I really want right now is a back rub. A nice, long, stress releaving back rub.
I'm not sure what this feels like but it looks
a - FREAKING -mazing.
I'll settle for getting to sleep in tomorrow.
And by sleeping in I mean getting up to feed my frantic offspring at 8am instead of 7:am.
Also I fully intend to feed my face some bacon in the morning.
Bacon is almost as good as a back rub, right?
******
This blog entry was my Letter D part of the A-Z Emotions Challenge! Follow the links to read the rest of my alphabet:
A-
B-
C- C is for Cookies and Cranky and Crafty
D- Doing Alright
E-
Entrepreneurial Daydreams
Click the image below to find out more about it. Jump in and add your ABC Emotional post to the linky!